News & Notes
Testimonials
Our son is going to college this fall. I would like to say thank you to Mount Calvary Music Academy for providing him with excellent music lessons all these years. It's been a great experience. I would add that Mount Calvary Music Academy has provided a safe and welcoming environment with terrific teachers who care. And yes, we so appreciate Dr. Hobbs!
"Spectacular teacher!"
Katherine Faricy, Master Artist-in-Residence At Mount Calvary Academy of Music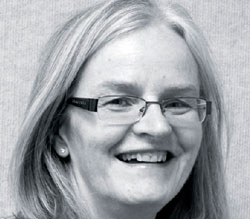 Mount Calvary Academy is pleased to include Minnesota Orchestra violinist Jean Marker De Vere with our faculty of instructors!
She is available for lessons for elementary to adult ages! Click here for a biography, or enroll by clicking here
Mount Calvary Academy of Music is pleased to have Katherine Faricy on its faculty of piano instructors. Faricy was most recently a member of the music faculty at the University of St. Thomas in St. Paul, Minnesota where she taught undergraduate piano, piano ensemble, accompanying ensemble, and courses in music appreciation, as well as graduate courses in performance practices and advanced piano pedagogy.
A frequent recitalist and soloist with several professional and civic orchestras, she also performed and toured for several years as part of the Callahan & Faricy piano duo and the Daws/Faricy violin and piano duo with whom she debuted in Carnegie Recital Hall. Many of her performances have been broadcast on Minnesota Public Radio. In frequent demand as a music judge and clinician, Faricy is also the author of two books, Artistic Pedal Technique: Lessons for Intermediate and Advanced Pianists, and Pedaling - Colors in Sound: Lessons and Repertoire for Elementary Piano Students.
As Master Artist-in-Residence at Mount Calvary Academy of Music, her private lesson instruction is offered to students of many ages.
Adult lessons during daytime hours are available with Katherine Faricy. Many adults are taking piano lessons, whether beginners or brushing up on lessons from their childhood. Reasons are varied, including relaxation, stress release and simple enjoyment. Numerous recent studies have shown the important role learning a new instrument can have in memory enhancement, implications in prevention of dementia and enhanced physical abilities such as coordination and even the improvement of eyesight and hearing. These studies have included adults ranging in age from 70's to 90's. You're never too old, never too young for music lessons!