Ensembles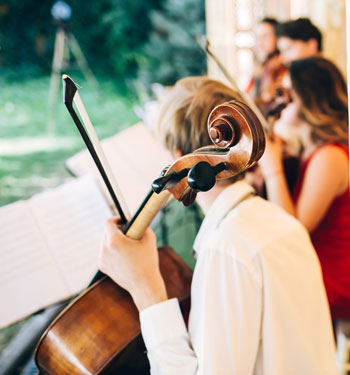 Participation in an ensemble provides each student the opportunity to play, sing and perform with their peers. With quality instruction and coaching from Academy instructors, students in ensembles learn motivating and exciting repertoire in preparation for performance. Academy Chamber is an ensemble offering for students who play instruments at all levels, offered at our Excelsior location.
Duos, Trios, and Quartets
provide the opportunity for beginners through adults to collaborate with other players at their level for duet, trio or quartet literature. Appropriate placement will be made with audition. Auditions include a solo and scale of the student's choice. Weekly rehearsals with a mentor will be held at a mutually agreed upon time. Duos, Trios and Quartets is offered for all terms.
Performance opportunities
include Academy recitals, area retirement communities and worship services.
Date:
to be determined with each ensemble.
Mentors: 
Arranged according to instrument needs
Contact us
for more information. To enroll, call 952-474-8893, ext. 111 or
enroll online
.