Jean Marker DeVere
Violin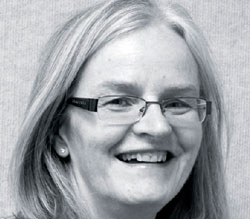 Jean Marker De Vere joins the faculty of the Mount Calvary Academy of Music with over 30 years of performing with the Minnesota Orchestra and decades of coaching violin sectionals at the University of Minnesota, The Greater Twin Cities Youth Symphonies and Minnesota Youth Symphonies.
A dedicated private teacher, Jean is on the faculty of the MacPhail School of Music in Minneapolis.  Last summer Jean had the opportunity to serve on the faculty at the Eastern Music Festival in North Carolina.  Pedagogy training includes Indiana University's String Teachers Retreat in 2009, as well as workshops at the Peabody Institute and attendance at the Biennial Suzuki Conference in 2014.
Jean holds a Bachelor of Music Degree and Performer's Certificate from Indiana University where she was a student of the renowned Josef Gingold.